Yamaha Mountain Max 800 154 - NU I BUTIK!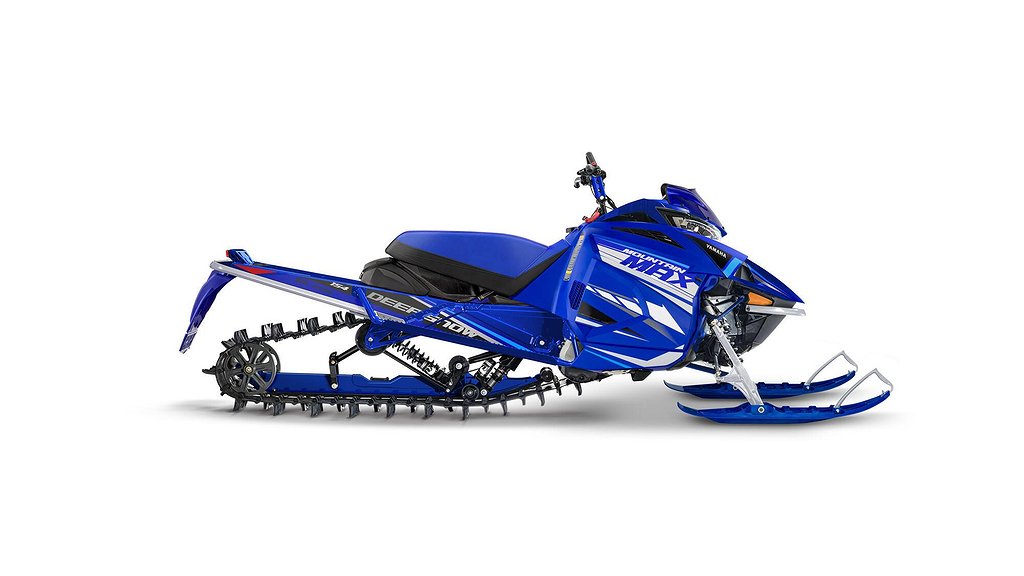 Årsmodell

2021
Miltal

0
Drivmedel

-
Växellåda

Manuell
Fordonstyp

Snöskoter
CC

0
Motortyp

-
Regnr

VOP447
Beskrivning och övrig information
Mountain Max - The return of the BEAST!The original Mountain Max pushed the envelope of technical handling ability and performance to new levels - and genuinely changed the way we ride. With Its new fuel-injected 2-stroke engine and advanced suspension system, the latest Mountain Max 154 moves the game on yet again.A legend returns. Even stronger. Even better.Here's a snowmobile where the cutting-edge design for the suspension and track systems, developed over many hundreds of testing hours, has been perfectly matched to that exciting new free-revving power unit, in order to deliver a genuinely unprecedented mountain climbing and deep snow experience.Of course as a new model in our line-up, the world knows that equal amounts of care and attention to detail will have been devoted to the precision of the steering, the comfort of the seating and the practical facilities - not to mention luxuries - that play such a key part in the riding experience.? New 794cc dual-stage EFI 2-stroke with digital CDI? New ALPHA-1 Mountain suspension system? Drop rolled chain case and lightweight tunnel? Fox 1.5 Zero QS3 rear shock package with lock-out? Premium Fox 1.5 Zero QS3 adjustable front shocks? 154" Camso Power Claw track - for power and drive? Lightweight 36-inch SRV-M front suspension? Mountain-specific lightweight aluminium chassis? Wide, stable single-keel Yamaha Mountain skis? Electronic push-button reverse & electric starting? Adjustable Handlebar & thumb warmers? Stylish digital gauges with controls on handlebarVi löser fri hemleverans inom västerbotten enl överenskommelse.