Polaris Scrambler 55 1000 s EPS Terräng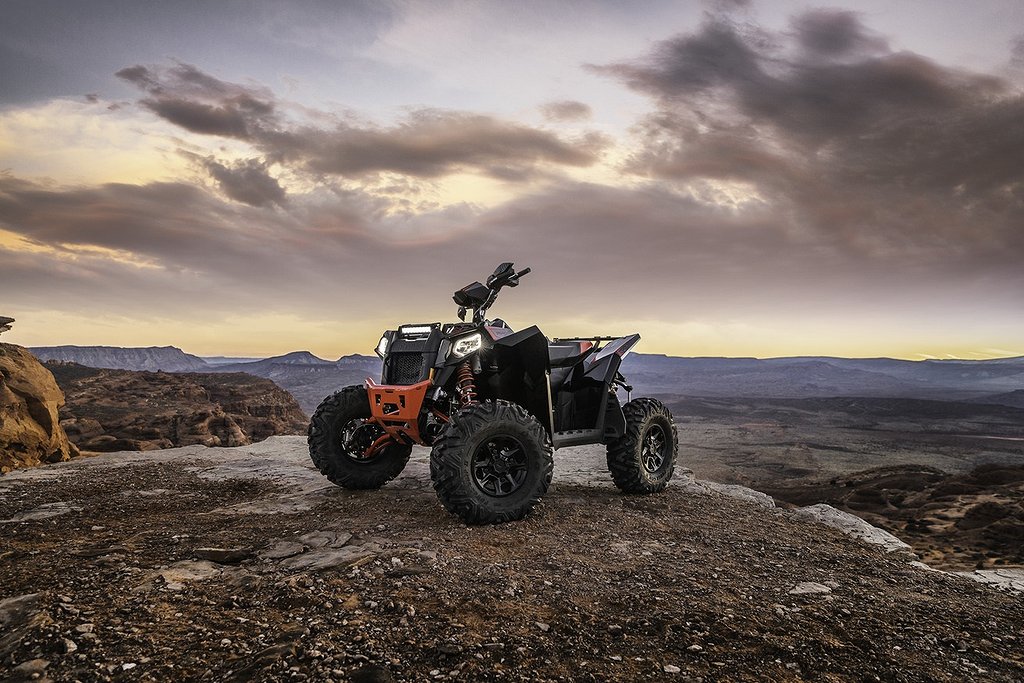 168 625 kr
134 900 kr ex.moms
Årsmodell

2020
Miltal

0
Drivmedel

Bensin
Växellåda

Automatisk
Fordonstyp

4-hjuling
CC

1 000
Motortyp

2-cyl rad
Regnr

-
all controlled by fully-adjustable
premium Walker Evans® shocks
Nyhet 2020 Polaris Scrambler 55 1000 S EPS Terräng. THE WORLD'S BIGGEST
BADDEST ATV We've redefined the ATV by every measure — an aggressive 55'' stance elevates performance and stability; Bold 27'' Duro® Powergrip tires deliver maximum grip and control; and a jaw-dropping 14'' of suspension travel dominates the most unrelenting terrain. With a long-travel suspension design that is nothing short of monstrous
the all-new Scrambler XP® 1000 S is an absolute beast when comes to taming ugly and unrelenting terrain. With an incredible 12.5'' of front travel and 14'' of rear travel
it transforms terrain and delivers a level of intuitive control with exacting precision never before thought possible. Even at first glance
you know the all-new Scrambler® XP 1000 S is an entirely different animal
but there's more to this beast than meets the eye. Beneath the muscular cut of the outer fascia resides an all-new chassis with 31% larger tubing; an upgraded transmission with 25% stronger components; and a front differential derived directly from our unprecedented race-proven RZR S 1000 delivering 15% more strength and a performance edge.